Surveys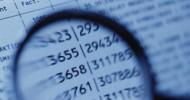 Hull and Machinery
Cargo Hiring
Sale/purchase
Draught
Marine Accidents
Repairs Supervision
P & I and representation
Classification
Hull and Machinery Surveys (For Insurance Purposes)
- Thorough inspections can be carried out to finally arrive at the condition of the vessel and accessing her market value for insurance purpose. This can be done by utilizing the company's own checklist or the insurance's own.
Cargo Damage Surveys Including Timber, Grain, bulk
- In the event of any cargo damage we can carry out an investigation as to the cause and the extent of the damage and recommend procedures in order to prevent re-occurrence.
On/Off Hire and Condition Surveys
- We carry On-hire Bunker and Condition Surveys during delivery and Off-hire Bunker Bunker and condition survey during re-delivery.
Sale/purchase, Valuation Survey
- Thorough inspections can be carried out on the entire ship system advising on the condition of hull, machinery/electrical systems and equipment including class status, prior sales or purchase. To enable us arrive at a good valuation figure a lot of factors will be taken into account prior to committing interested parties.
Draught Surveys
- Our computerized method of calculation assists in arriving at results quickly once all the relevant data are collected.
Marine Accidents and Incidents Investigation
- In the event of any Maritime Incidents and Accident, without prejudice investigations are carried out to ascertain the contributory factors and the proximate cause and recommendations given to prevent future occurrence.
Repairs Supervision
- Being representatives of some of the major classification societies, we have the expertise in the supervision of ship repairs, preparation of dry-dock repair list and assessment of repair costs.
Nautical Inspectors for Authorities
- We undertake Annual safety Inspections for the following Maritime Authorities;
1. Liberia International Ship and Corporate Register (LISCR).
2. Republic of Panama/Belize.
3. Republic of Vanuatu .
P & I Surveys and representation
- We are correspondents to the major P & I Clubs and carry our surveys on Hull and Machinery Damage, Cargo damage, Shortages, Personal injuries, Repatriation of Stowaways.
Classification Surveys and Representation
- We act as Non-Exclusive Surveyors for classification societies and are authorized to carry our annual class surveys for Hull & Machinery and Occasional Surveys as and when is necessary.